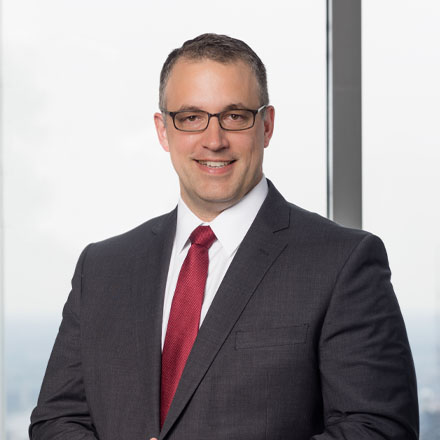 Andrew H. Sauder
Attorney
Office: Wilmington, DE
"We use a flexible, efficient team to get the best possible outcome for our clients."
Mr. Sauder has significant experience with corporate, fiduciary, and commercial litigation in the Delaware courts.  After law school, Mr. Sauder clerked for the Honorable Myron T. Steele, Chief Justice of the Delaware Supreme Court, and most recently worked in the Corporate Litigation group at Potter Anderson & Corroon LLP.
Mr. Sauder has litigated a wide variety of disputes in the Delaware Court of Chancery, including disputes regarding claims for breach of fiduciary duty, appraisal, stockholder inspection demands, advancement and indemnification, corporate control, the interpretation of LLC agreements and partnership agreements, breach of contract, and trust litigation.  Mr. Sauder has also litigated appeals in the Delaware Supreme Court, commercial disputes and insurance coverage actions in the Delaware Superior Court, and securities and commercial disputes in the United States District Court for the District of Delaware.
EXPERIENCE
Mr. Sauder has represented:
The controlling stockholders of a television network in a dispute about control of the corporation.
A trust beneficiary in fiduciary duty litigation against co-trustees relating to their operation of trusts and the businesses owned by the trusts.
Directors and officers of public corporations defending against breach of fiduciary claims filed in the Court of Chancery and in the District of Delaware.
A cannabis company that was sued for appraisal.
A private equity firm that pursued expedited litigation to enforce rights it held as a preferred stockholder and pursuant to an investor rights agreement.
Numerous public and private companies in connection with post-closing claims for fraud and breaches of representations and warranties or earn-out provisions in connection with the sale of a Delaware company.
An insurance company seeking to enforce a non-compete obligation in expedited litigation.
Directors and officers facing pre-closing disclosure claims in the United States District Court for the District of Delaware.
A non-profit suing its insurance company for coverage.
PUBLISHED ARTICLES
Walsh, Peter J., and Sauder, Andrew H. "Delaware Insider: Softening the Revlon Reasonableness Standard", Business Law Today (Jan. 2015).
Sensing, John A. & Sauder, Andrew H., "Delaware Supreme Court Sets a High Bar for Financial Advisor Aiding and Abetting Liability". Online Article for the Commercial & Business Litigation Committee of the Litigation Section of the ABA (Aug. 8, 2016)
RECOGNITION
Named "One to Watch" by Best Lawyers in 2021
BAR ADMISSIONS
Delaware
FEDERAL COURT ADMISSIONS
U.S. District Court for the District of Delaware
EDUCATION
The University of Virginia School of Law, Juris Doctor, 2010
The College of William & Mary, Bachelor of Arts in Philosophy and Government, with Honors, 2004
CLERKSHIP
The Honorable Myron T. Steele, Chief Justice of the Delaware Supreme Court