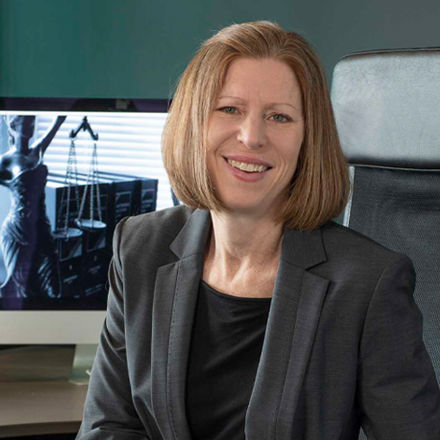 Lisa L. Dailey
Attorney
Offices: Media, PA | Wilmington, DE
"Clients can expect attentiveness, responsiveness, and cost efficiency. We're going to build one great client experience at a time."
Prior to co-founding the firm, Lisa Dailey spent nearly a decade handling all stages of significant complex commercial construction litigation before the state and federal courts in New York and Pennsylvania, as well as the American Arbitration Association and other alternate dispute resolution forums.
One of the goals of Dailey LLP's Construction Practice Group is to help owners and contractors take a proactive approach to having an on-time project completion without additional costs.  Lisa drafts construction contracts for commercial and institutional projects to provide owners the most protection and best chance for an on-time project completion.  She also negotiates on behalf of contractors for a better position in risk allocation or to simply help contractors understand their contractual rights and obligations before disputes arise.  While Lisa cannot guarantee that your project will not encounter difficulties, she can help your company or institution navigate those problems in accordance with the rights and obligations provided in the contract documents.  Lisa's goal is to avoid escalation and the break-down in the relationship between owner and contractor, which inevitably leads to delay and increased costs.
One of the goals of her practice is to handle disputes in a way that avoids litigation.  Lisa is an experienced litigator and will vigorously advocate for her client when necessary, however, litigation does not always serve the client's best interest.  Therefore, Lisa's top priority is to employ a strategy to resolve disputes in the most timely and cost-efficient manner.
Lisa has extensive experience in drafting prime contracts for public work and providing advice to public owners and prime contractors on issues that are unique to multi-prime construction.  A large portion of her career has been devoted to representing public school districts, so Lisa is familiar with the issues that repeatedly arise on these types of projects, such as delay and interference claims by co-prime contractors, scheduling and phasing of work for occupied buildings, procurement delay issues which impact the schedule, defense of wrongful termination claims and enforcement of prime contractors' compliance with provisions of Pennsylvania's Procurement Code. 
In the private sector, Lisa has modified and negotiated construction contracts for higher education institutions and industrial owners, as well as general and specialty contractors, construction managers, subcontractors and suppliers for many types of projects. She has extensive experience with standard form AIA contracts for both design services and construction and, when necessary, prosecutes and defends claims under provisions of the AIA design services and construction documents.  Contract documents almost always address the allocation of risk involved in construction disputes.  Lisa's experience and knowledge relating to AIA and other standard form agreements allows her to quickly and efficiently identify and understand the contractual clauses and legal principles that govern disputes.
In addition, she regularly prosecutes and defends Mechanics' Lien, payment and performance bond claims, as well as scope of work and payment disputes, including claims for interest, penalties and attorneys' fees under the Contractor and Subcontractor Payment Act and the Prompt Payment Act. 
BAR ADMISSIONS
Delaware
Pennsylvania
New York 
FEDERAL COURT ADMISSIONS
United States District Court for the Eastern District of Pennsylvania
United States District Court for the District of Delaware 
EDUCATION
Syracuse University College of Law, Juris Doctor, 1999
SUNY College of Environmental Science and Forestry at Syracuse, B.S.