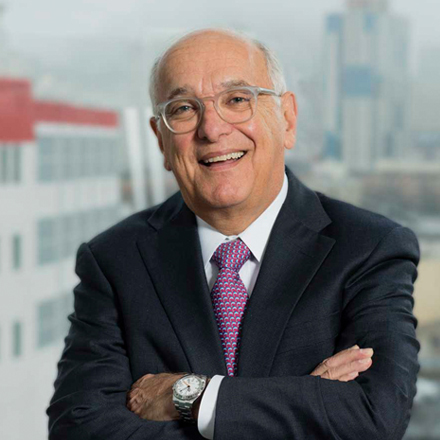 Sam L. Warshawer, Jr.
Senior Counsel
Offices: Philadelphia, PA | Media, PA
Mr. Warshawer's practice includes the prosecution and defense of construction contract litigation and arbitration matters before the state and federal courts of Pennsylvania and other jurisdictions, as well as before the American Arbitration Association. He is also regularly engaged in transactional matters that include the drafting and negotiation of numerous types of contracts including construction management, subcontract and professional services agreements.
EXPERIENCE
Over his prestigious career, Mr. Warshawer has focused his professional attention on litigating and resolving construction contract claims and disputes.  For private owners, public entities, higher educational institutions, contractors, subcontractors, suppliers and sureties, he has devoted his practice to the many varieties of disputes and issues that can arise in complex construction litigation. 
Those matters include: delays and inefficiencies; defective work and technical failures of building systems and components; multi-prime and multiple party claims, counter-claims and contests; commercial liability insurance disputes in the construction context; professional liability claims involving architects and engineers; payment bond and performance bond claims, litigation and disputes; payment disputes, change order and extra-work claims, including contractual and statutory claims for interest, penalties and attorneys' fees; and bankruptcy and reorganization in the construction context.  He also represents clients in general commercial litigation and in other matters, including the negotiation and preparation of contract documents and agreements.
In addition, Mr. Warshawer also serves as a construction industry arbitrator and mediator, including complex, multi-party disputes. He has served as a judge pro tem in dozens of civil jury case management settlement conferences in the Court of Common Pleas, Philadelphia County and in the Philadelphia Commerce Court division. He has also been appointed to, and served on, the arbitration and mediation panels of the United States District Court, Eastern District of Pennsylvania.
RECENT SPEECHES AND PRESENTATIONS
Mr. Warshawer has presented numerous papers and seminars on topics of interest to the construction and surety industries, at regional and national meetings of the National Association of Surety Bond Producers; for the Philadelphia Bar Association CLE Program; and for the Construction Financial Management Association.  He has appeared as a guest speaker in Contract Law, and served as an Adjunct Professor, at the Temple University School of Law (2013–present); at the School Construction Summit of the Pennsylvania School Boards Association; at the Annual Real Estate Institute sponsored by the Pennsylvania Bar Institute; and for the Higher Education Real Estate Lawyers (HEREL) Conference.
RECOGNITION
Some of Mr. Warshawer's recent recognitions include:
Selected as a Pennsylvania "Super Lawyer" each year from 2008 – 2014, 2017-2022 in the categories of Construction Litigation and Construction/Surety Law. Learn more about the selection process here.
Awarded "A-V Preeminent" Peer Review status by Martindale-Hubbell, Inc.
Past President of the Board of Directors of the Homeless Advocacy Project of the Philadelphia Bar Association; recognized by Philadelphia City Council for his services on behalf of the homeless in Philadelphia.
BAR ADMISSIONS
FEDERAL COURT ADMISSIONS
U.S. District Court for the Eastern District of Pennsylvania
EDUCATION
University of Pennsylvania Law School, Juris Doctor, Cum Laude, 1975
Washington University, St. Louis, Missouri, Bachelor of Arts in Sociology and History, Summa Cum Laude, Phi Beta Kappa, 1972