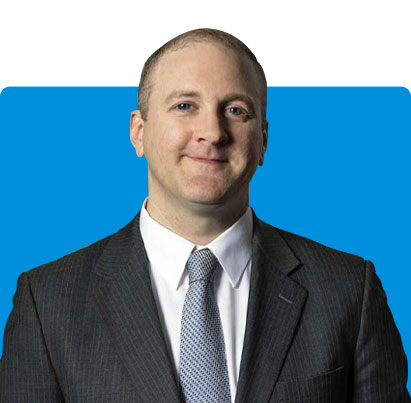 Patrick A. Costello
/ Attorney
Understanding industry terminology and concepts and being able to identify and digest nuanced information in ways to help our clients is critical.
Patrick Costello specializes in construction law, and also has worked on a variety of complex commercial and business litigation matters. In addition to being a seasoned litigator with trial experience, he is also a trained and certified mediator and commercial arbitrator, and he seeks claim solutions through settlement talks and alternative dispute resolution (ADR) whenever possible. Patrick is laser focused on providing cost-effective counsel in Delaware, Pennsylvania, and New Jersey courts.
Patrick's matters include construction defect claims, mechanics' liens, payment disputes, breaches of contract, unjust enrichment claims, professional liability of architects and engineers, warranty claims, bid claims, violations of consumer protection laws, delay claims, and insurance coverage disputes.
He also advises construction clients on preparing construction contracts, purchase order terms, modifying American Institute of Architects (AIA) forms, releases, and settlement agreements. He provides advice on developing claim-handling strategies during projects as well.
Patrick has represented contractors, subcontractors, suppliers, construction managers, sureties, and public and private owners, including large universities, school districts, condominium associations, and research institutions.
Before joining Dailey LLP, he practiced for almost thirteen years at a boutique firm that focused on construction law. He also spent several years practicing corporate and commercial litigation at a large law firm, where he represented clients in all Delaware courts and in various state and federal courts in Pennsylvania and New Jersey.
After earning his juris doctorate, Patrick clerked in the Court of Common Pleas of Pike County (PA) and in the Delaware Superior Court for now President Judge Jan R. Jurden.
Beyond Dailey
After a long week of advocating for his clients, Patrick enjoys hiking, playing sports and watching nature or science documentaries with his wife and son (his science background includes working as a teaching assistant in chemistry and in physics while at Bucknell University). He and his family are also diehard supporters of Philadelphia's professional sports teams, and they attend games in person when possible. He dabbles in the guitar and enjoys live music of various genres.
Courtroom battles are not the only conflicts that fascinate Patrick. He is also a history and Civil War buff, and he enjoys reading about and visiting the sites of major battles.
Organizations
Delaware State Bar Association (DSBA) – member of Litigation Section and the Alternative Dispute Resolution ("ADR") Section; Elected to the Executive Council of DSBA's Litigation Section (2015-16, 2016-17, 2017-18, 2018-19, 2019-20, 2020-21, 2021-22, and 2022-23 terms)
Certified by the DSBA as a Mediator and a Commercial Law Arbitrator
Pennsylvania Bar Association – former member
American Bar Association – former member, Section of Litigation, Section of Dispute Resolution, and Forum on Construction Law
Delaware Contractors Association
Recent Speeches
November 2018 – Panel speaker for a webinar presentation to the Construction Management Association of America (CMAA) on the comparison of litigation, arbitration and mediation.
Recognition
Selected as a Pennsylvania "Super Lawyer" in 2023; a recognition awarded to only 5% of eligible attorneys. Learn more about the selection process here.
Selected as a Pennsylvania Super Lawyers "Rising Star" in 2016; a recognition awarded to only 2.5% of eligible attorneys.
Selected by peers as one of Delaware Today Magazine's Top Lawyers in 2021 and 2022. Learn more about the selection process here.
Bar Admissions
Delaware
Pennsylvania
New Jersey
Federal Court Admissions
U.S. Court of Appeals for the Third Circuit
U.S. District Court for the District of Delaware
U.S. District Court for the Eastern District of Pennsylvania
Education
Dickinson School of Law of Penn State University, Juris Doctor, 2002
Bucknell University, Bachelor of Arts in History, Minor in U.S. Studies, 1999