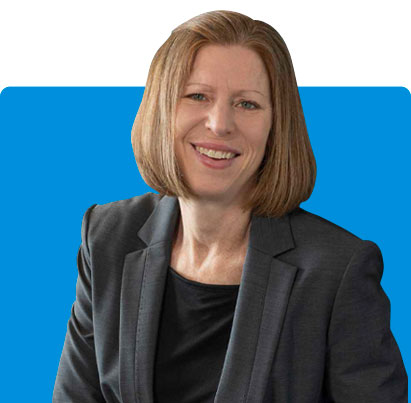 Lisa L. Dailey
/ Attorney
In both construction contract drafting and in commercial construction litigation, we help clients understand their obligations and rights, while mitigating risk and minimizing project delays.
When Lisa Dailey co-founded Dailey LLP, she brought with her a hands-on understanding of the construction industry, acquired through decades of experience in the field. When she was a teen, she worked on asbestos removal projects, roofing tear offs, and other demolition work at her parents' construction company. After college, before she attended law school, she worked as a technician, sampling construction materials and performing air quality testing on construction sites. Those real-life experiences give her an advantage as she now represents clients involved in complex commercial construction litigation.
Lisa devotes much of her time to counseling owners and contractors during the construction process on a wide variety of construction-related issues, including enforcement of contractor compliance with contract documents and scheduling requirements, scope of work and payment disputes, terminations, mechanics' liens, and payment and performance bond claims. When necessary, Lisa prosecutes and defends construction-related cases, and engages in periodic collection work as well. She knows firsthand the importance of finishing construction projects on time and within budget, which is why she is so adamant about intervening in Owner-Contractor disputes early and maintaining a regular flow of information from the firm to the client.
She also drafts construction and design contracts for owners including colleges and universities, public school districts, private schools, manufacturers, and churches, among others.
Although Lisa is a skilled litigator who vigorously advocates for her clients, she also understands business decisions must drive litigation strategy, and when the opportunity arises, helps clients resolve disputes outside of litigation to avoid unnecessary legal expenses.
Lisa regularly represents clients in the state and federal courts in Delaware, Pennsylvania, and New York, and before the American Arbitration Association, and other alternative forums for dispute resolution.
Beyond Dailey
Although Lisa loves her job, family is her top priority. She makes every effort to be involved in all aspects of her children's lives. She has been a long-time, active and integral volunteer of her community's youth wrestling and Little League programs. Lisa and her family are also regular volunteers in the service of their church.
Representative Matters
Preparing transactional documents, including professional services, design-build, guaranteed maximum price and lump sum agreements for major university construction projects. These transactional services regularly relate to new construction, additions and alterations for instructional, infrastructure, athletic, biopharmaceutical, biological, medical, engineering, and other types of facilities.
Achieved resolution for an Owner from Contractor and Manufacturer for a defect claim on an Ivy League institution's historic and renowned synthetic running track.
Defended Owner and General Contractor from a multi-million-dollar subcontractor claim for extended general conditions on a pharmaceutical facility project owned by a major international pharmaceutical company.
Represented numerous public-school districts in mediation to successful resolution of contractor claims.
Successfully discharged a series of mechanics' lien claims against a Philadelphia condominium community arising from disputes between the developer and subcontractors.
Negotiated numerous tie-back easement agreements between center city developers and historic property owners.
Draft construction documents for development of high-end condominium community.
Obtained numerous favorable collections outcomes for non-payment of services rendered.
Bar Admissions
Delaware
Pennsylvania
New York
Federal Court Admissions
United States District Court for the Eastern District of Pennsylvania
United States District Court for the District of Delaware
United States District Court for the Western District of New York
United States District Court for the Northern District of New York
Education
Syracuse University College of Law, Juris Doctor, 1999
SUNY College of Environmental Science and Forestry at Syracuse, B.S.