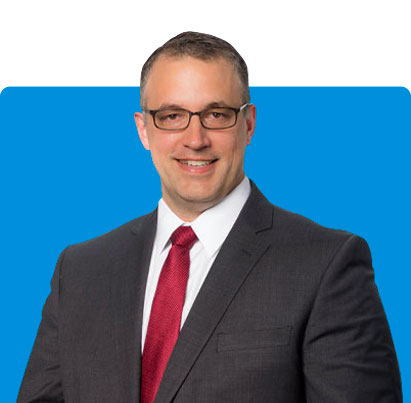 Andrew H. Sauder
/ Attorney
Litigating in Delaware courts requires a deep understanding of the court system, Judges and Chancellor's, and Delaware's unique body of case law. We combine that with our internal processes designed to save clients time and money and obtain better results.
Early in his career, Andrew Sauder clerked for the Honorable Myron T. Steele, Chief Justice of the Delaware Supreme Court. Andrew pulls from those formative experiences and from more than a decade of navigating complex cases through the Delaware Court of Chancery to offer clients measured counsel in a variety of corporate, fiduciary, and commercial litigation matters. This includes matters involving claims for breaches of fiduciary duty, appraisals, stockholder inspection demands, advancements and indemnifications, corporate control issues, LLC and partnership agreement interpretations, breaches of contract, and trust litigation.
In addition to his Court of Chancery work, Andrew guides clients through appeals in the Delaware Supreme Court, through commercial disputes and insurance coverage actions in the Delaware Superior Court, and through securities and commercial disputes in the US District Court for the District of Delaware.
Prior to joining Dailey LLP, Andrew worked with the corporate litigation group at Potter Anderson & Corroon LLP.
Beyond Dailey
Andrew and his wife, Christine, have four children. Andrew participates in local community improvement projects, and recently joined the board of a local chapter of United Way. He also enjoys coaching youth flag football and watching hockey.
Representative Matters
Represented a public company in Delaware in a dispute about what persons were properly members of its board of directors
Served both buyers and sellers in litigation related to the sale and purchase of Delaware companies, often after closing and involving tort and contract claims
Defended corporations in appraisal actions after stockholders asked the Delaware Court of Chancery to establish the fair market value of their shares for a merger
Litigated summary proceedings and represented companies responding to requests for inspection of books and records and to claims related to the advancement of attorneys' fees
Published Articles
Walsh, Peter J., and Sauder, Andrew H. "Delaware Insider: Softening the Revlon Reasonableness Standard", Business Law Today (Jan. 2015).
Sensing, John A. & Sauder, Andrew H., "Delaware Supreme Court Sets a High Bar for Financial Advisor Aiding and Abetting Liability". Online Article for the Commercial & Business Litigation Committee of the Litigation Section of the ABA (Aug. 8, 2016)
Recognition
Named "One to Watch" by Best Lawyers in 2021
Federal Court Admissions
U.S. District Court for the District of Delaware
Education
The University of Virginia School of Law, Juris Doctor, 2010
The College of William & Mary, Bachelor of Arts in Philosophy and Government, with Honors, 2004
Clerkship
The Honorable Myron T. Steele, Chief Justice of the Delaware Supreme Court