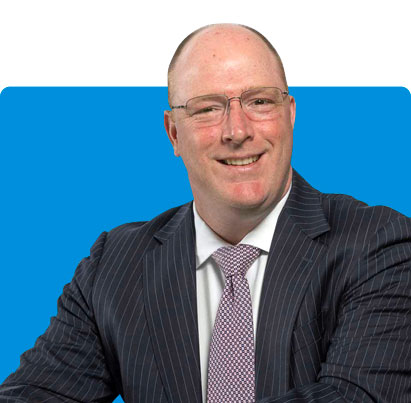 Jeffery A. Dailey
/ Attorney
When business disputes arise, we make sure our client's story is heard and help them protect their business reputation and assets.
Prior to co-founding Dailey LLP in 2019, Jeff spent nearly two decades at Akin, where he was a Partner. Jeff is a trial lawyer that focuses on complex business litigation, arbitration, and investigations, including disputes arising out of mergers or acquisitions, between companies, among business owners or investors, or between businesses and clients.
Over the course of his career, Jeff has represented many of the country's top accounting firms, a number of publicly traded companies and their directors and officers, privately held businesses across a number of industries, private equity funds and their portfolio companies, a leading investment research and rating firm, and several national retailers.
By reimagining the ways people and technology are used to gather, process, and analyze information, Jeff and his team at Dailey produce the highest level work, reduce costs to clients, and minimize the burden that litigation places on their clients' businesses.
Beyond Dailey
When Jeff is not advocating for clients or helping refine Dailey LLP's approach to better servicing clients, he often can be found coaching or watching his three sons participate in a variety of sports.
Representative Matters
Representing accounting firms in dozens of matters, including in trustee litigation, lender suits, disputes with clients and their shareholders, and in SEC, PCAOB and FDIC investigations.
Defending public and private companies and their directors and officers in individual and class action matters involving consumer protection laws, securities laws, fiduciary liability, privacy and cyber, business tort and contract.
Advising companies in disputes arising during or after mergers or acquisitions, partnership and corporate disputes among owners, disputes with competitors, or conflict with clients.
Recent Speeches and Representations
2006 – 2018, 2020: Annual speaker at Association of Corporate Counsel of Greater Philadelphia events on: Developments in Securities Litigation, M&A Litigation, SEC Enforcement, Foreign Corrupt Practices Act, and Personal Liability Risks Facing In-House Counsel.
2011 – 2017: Annual Speaker at Donnelly Financial Solutions (formerly R.R. Donnelly) Corporate Securities Forum on developments and trends in SEC Enforcement and Investigations.
Published Articles
The Rise in Event-Driven Securities Litigation – Why it Matters to Directors and Officers, Willis Towers Watson FINEX Observer: Fall 2018 Edition, November 2018.
Materiality Assessment at the Class Certification Stage in Securities Fraud Class Actions, Securities Litigation & Regulation Westlaw Journal, September 5, 2012.
Four Steps to Help Prevent M&A Shareholder Litigation, InsideCounsel.com, July 5, 2012.
Fraud-on-the-Market Presumption: Rebuttable, Law360, December 1, 2008.
10 Ways to Avoid a Lawsuit, Accounting Today, July 2007.
How to Bar Claims Not Disclosed in Bankruptcy, The Practical Litigator, January 2004.
Recognition
Named Top 100 Attorney: 2022 & 2023 Pennsylvania Super Lawyers
Selected as "Top Rated Business Litigation Attorney in Philadelphia" by Pennsylvania Super Lawyers each year from 2015 to 2023; a recognition awarded to only 5% of eligible attorneys. Learn more about the selection process here.
Named a "Rising Star" in surveys of Pennsylvania lawyers each year from 2005-2013; a recognition awarded to only 2.5% of eligible attorneys.
Listed in Irish Voice and Irish America Legal 100, 2009 to 2012
Federal Court Admissions
U.S. Court of Appeals for the Second Circuit
U.S. Court of Appeals for the Third Circuit
U.S. District Court for the Southern District of New York
U.S. District Court for the Western District of New York
U.S. District Court for the Eastern District of Pennsylvania
U.S. District Court for the Middle District of Pennsylvania
Education
Syracuse University College of Law, Juris Doctor, 2000
Hobart College, Bachelor of Arts in Political Science, 1997