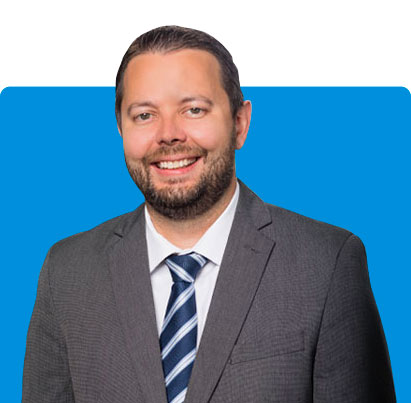 Michael E. Bonner 
/ Attorney
As a former journalist, I understand the importance of telling our clients' complex stories in simple, understandable ways.
Prior to becoming a litigator, Mike Bonner worked as a journalist, so he understands the value of effective writing and storytelling. Mike combines his writing skills with his passion for creative problem-solving to guide clients through complex commercial litigation and construction disputes in state and federal courts in Pennsylvania, New Jersey, and New York.
Over the course of his career, Mike has helped clients with a variety of matters, including claims involving contractual indemnification disputes, breaches of contract, fraud, racketeering, conversion, unjust enrichment claims, lease disputes, insurance coverage issues, class actions, construction delay damage claims, negligent installations, and construction defects.
Before joining Dailey LLP, Mike was a partner at a Philadelphia boutique litigation firm, where he represented businesses in civil matters. After earning his juris doctorate, he clerked for the Honorable Robert F. Kelly, U.S. District Judge for the Eastern District of Pennsylvania.
Beyond Dailey
When Mike is not working, he loves spending time with his family. He also enjoys playing the piano and sharing his passion for music with his children by helping them learn to play musical instruments. Mike also enjoys playing sports and exploring the outdoors with his children.
Mike is a member of the Brehon Law Society, and he serves on the organization's executive committee.
Published Articles
AB-5 Updates: Prop 22, PRO Act, and a Speed Bump for Truckers in the Ninth Circuit, Lexology (July 19, 2021).
Every Promise Has a Price to Pay: New Jersey Supreme Court Reaffirms Availability of Damages for Non-Contractual Promises, Lexology (Mar. 1, 2021).
Conflicting Federal and WHO Guidance on COVID-19 Precautions Cited as Basis for Rule 12(b)(6) Motion to Dismiss, Lexology (June 17, 2020).
Recent Wrongful Death Lawsuit Reveals Liability Theories for COVID-19 Exposure, Lexology (Apr. 22, 2020).
The Anchoring Effect: How Risk Managers and Civil Defense Lawyers Value Cases, Like It or Not, Lexology (Mar. 25, 2020).
"Other Paper" Removal: Updated Guidance in the Eastern District of Pennsylvania, Lexology (Mar. 18, 2020).
The Self-Fulfilling Prophecy of Social Inflation, Lexology (Feb. 5, 2020).
Cause vs. Effect: Defining the Malfunction in Elevator Accident Cases, Lexology (Jan. 30, 2020).
Recognition
Named a "Rising Star" in Irish Legal 100 for 2017
Named a Pennsylvania Super Lawyers "Rising Star" for 2018, a recognition awarded to only 2.5% of eligible attorneys
Bar Admissions
Pennsylvania
New Jersey
New York
Federal Court Admissions
U.S. District Court for the Eastern District of Pennsylvania
U.S. District Court for the Middle District of Pennsylvania
U.S. District Court for the Western District of Pennsylvania
U.S. District Court for the District of New Jersey
Education
Villanova University School of Law, JD (2008)
Loyola University Maryland, BA (2003)
Other Professional Associations
Brehon Law Society, Executive Committee Member
Clerkship
The Honorable Robert F. Kelly, United States District Judge, Eastern District of Pennsylvania (2008-2010)