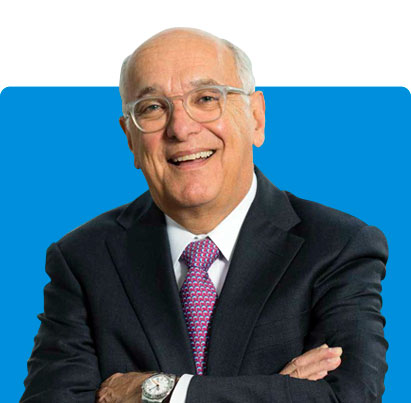 Sam L. Warshawer, Jr.
/ Senior Counsel
We strive to find solutions to problems before they escalate so that our clients can minimize delays and project disruptions.
Over the course of his esteemed career, Sam L. Warshawer, Jr. has helped clients litigate or resolve complex construction disagreements in state and federal courts and in alternative dispute resolution forums like the American Arbitration Association. His broad perspective, acquired over the course of a long and storied career, allows him to perceive and resolve core issues quickly.
For more than 40 years, Sam has represented private owners, public entities, higher educational institutions, contractors, subcontractors, suppliers, and sureties. He counsels clients on disputes arising from delays and inefficiencies, defective work and technical failures of building systems and components, multi-prime and multiple-party issues, professional liability claims involving architects and engineers, and a host of other construction-related matters. Sam also advises clients when they are confronted with bankruptcies and reorganizations, and he negotiates and prepares contract documents and agreements.
In addition to his work as a litigator, Sam also practices as an arbitrator and a mediator. He has been appointed by the American Arbitration Association as an arbitrator in multiple matters, one consuming more than 25 days. In addition, he has an active private mediation practice, serving as a construction industry mediator in dozens of cases. Sam was appointed to serve as a judge pro tem in dozens of civil jury and commerce court case management settlement conferences in the Philadelphia County Court of Common Pleas and to serve on the arbitration and mediation panels of the United States District Court for the Eastern District of Pennsylvania.
Since arriving at Dailey LLP, Sam has provided construction-related advice on several pro bono projects, including the development and construction of a Philadelphia-area food pantry and the development of a new art installation in Center City, Philadelphia. Since 2013, Sam has also served as an adjunct professor at the Temple University Beasley School of Law, where he instructs second-year law students, helping to shape the next generation of legal minds.
Beyond Dailey
Sam thoroughly enjoys his legal work, but his family has always been an even greater source of happiness. When not spending weekends with his two sons and their families—including three grandchildren—he and his wife can usually be found working in their garden in Bucks County, Pennsylvania. Sam is also pursuing an interest in graphite and charcoal sketching, and he recently enrolled in a drawing class at the Pennsylvania Academy of Fine Arts.
Recognition
Some of Mr. Warshawer's recent recognitions include:
Selected as a Pennsylvania "Super Lawyer" each year from 2008 – 2014, 2017-2023 in the categories of Construction Litigation and Construction/Surety Law. Learn more about the selection process here.
Awarded "A-V Preeminent" Peer Review status by Martindale-Hubbell, Inc.
Past President of the Board of Directors of the Homeless Advocacy Project of the Philadelphia Bar Association; recognized by Philadelphia City Council for his services on behalf of the homeless in Philadelphia.
Federal Court Admissions
U.S. District Court for the Eastern District of Pennsylvania
Education
University of Pennsylvania Law School, Juris Doctor, Cum Laude, 1975
Washington University, St. Louis, Missouri, Bachelor of Arts in Sociology and History, Summa Cum Laude, Phi Beta Kappa, 1972